Team Registration
---
Team Registration
Your RAMP account allows Team Contacts to:
- Register your team
- Invite players to your team
- Pay your second instalment
Note: If you pay your first instalment with credit card, RAMP keeps your information on file for your second payment.
Team Registration Steps
Registration information can be found on our website under the Registration heading.
Desktop Appearance:

Mobile Appearance:

2. Create an Account / Login to your Account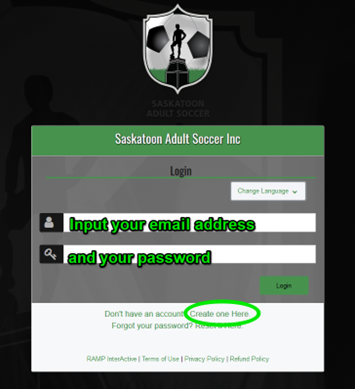 Please create an account unless you have already played in the league or entered a team since Outdoor 2020.
If you have played or entered a team you will already have a profile.
Follow the prompts regarding your password.
We do not have this information for privacy matters. If you forgot your password, please click on "Reset it Here" or "Forgot your password?".
3. Click TEAM REGISTRATION.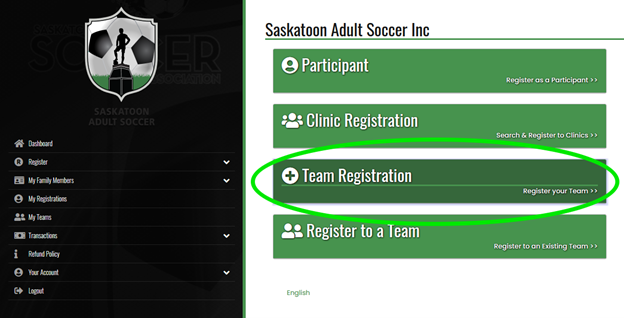 4. Choose appropriate season, division, team contact and team information.
If your team is new to RAMP, create a new team.
NCCP # is not required.
5. Select your Requested Division.
6. Answer questions pertaining to your team.
7. Sign and click off Majority box.
8. Select your Payment Type.
9. Submit your Registration.
Guides to help Team Contacts:
Be sure to review the Team Registration details for the upcoming seasons:
Please remember what email account you use to create your profile. If you forget your password, click on Forgot My Password.