Our (SAS/SSC/SYS) Centres and Fields
---
For many years, indoor soccer in Saskatoon was played at the exhibition (with events like the Agribition on the field beside us), on 46th Street East in a cold warehouse with concrete floors, and in school gyms (with a climbing apparatus along one side and benches laid down cross corner at the exits to the hallway to stop the ball). There was always the issue of availability too. It was sparse. What we had then is nowhere near what we have now, but we were happy with those options because it meant we could play. These were our steppingstones, and it is important to realize how far we have come.
To give ourselves better options, Saskatoon Adult Soccer (SAS) and Saskatoon Youth Soccer (SYS) came together to create Saskatoon Soccer Centre Inc. (SSC) in 1993. The Saskatoon Soccer Centre, its two members SAS & SYS, along with donors (Kinsmen, Cliff Wright), the City of Saskatoon, and, our amazing soccer family, collectively raised enough money to build the Saskatoon Kinsmen / Henk Ruys Soccer Centre. The first game was played in 1998. Our four indoor quarter fields helped continue the growth of soccer and gave us our first owner operated soccer centre home.
In only a few years, it was determined that another facility was needed to keep up with the demand. In 2006, the SaskTel Sports Centre (now called the Saskatoon Sports Centre) held its first game. The dream of an indoor full-sized pitch came to fruition! The Saskatoon Sports Centre also has one turf quarter field, one hard court quarter field, and two regulation sized outdoor turf fields.
Both centres contain large change rooms, board rooms, office space, and restaurants. As well, in 2018, bleachers from Taylor Field in Regina were relocated to the Saskatoon Sports Centre's west field.
We look at our buildings in awe. Not many other leagues can boast that they have two soccer centres, and one with a full-size indoor field! We should be proud of our accomplishments and not so easily take our centres for granted.
Many people helped contribute to the growth of soccer in our city and leagues, and to the dream of our two soccer centres. Some are listed as our Notable Soccer Individuals on our History of SAS page, or named on bricks upstairs at the south end of the Saskatoon Sports Centre. However, many are unsung heroes.
Next time you step out on to a field, take a moment to consider the struggle and dedication of those that came before you and gave you this opportunity.
On behalf of SAS, we thank you all. For your contribution then, and for your participation now.
Without you, we wouldn't exist.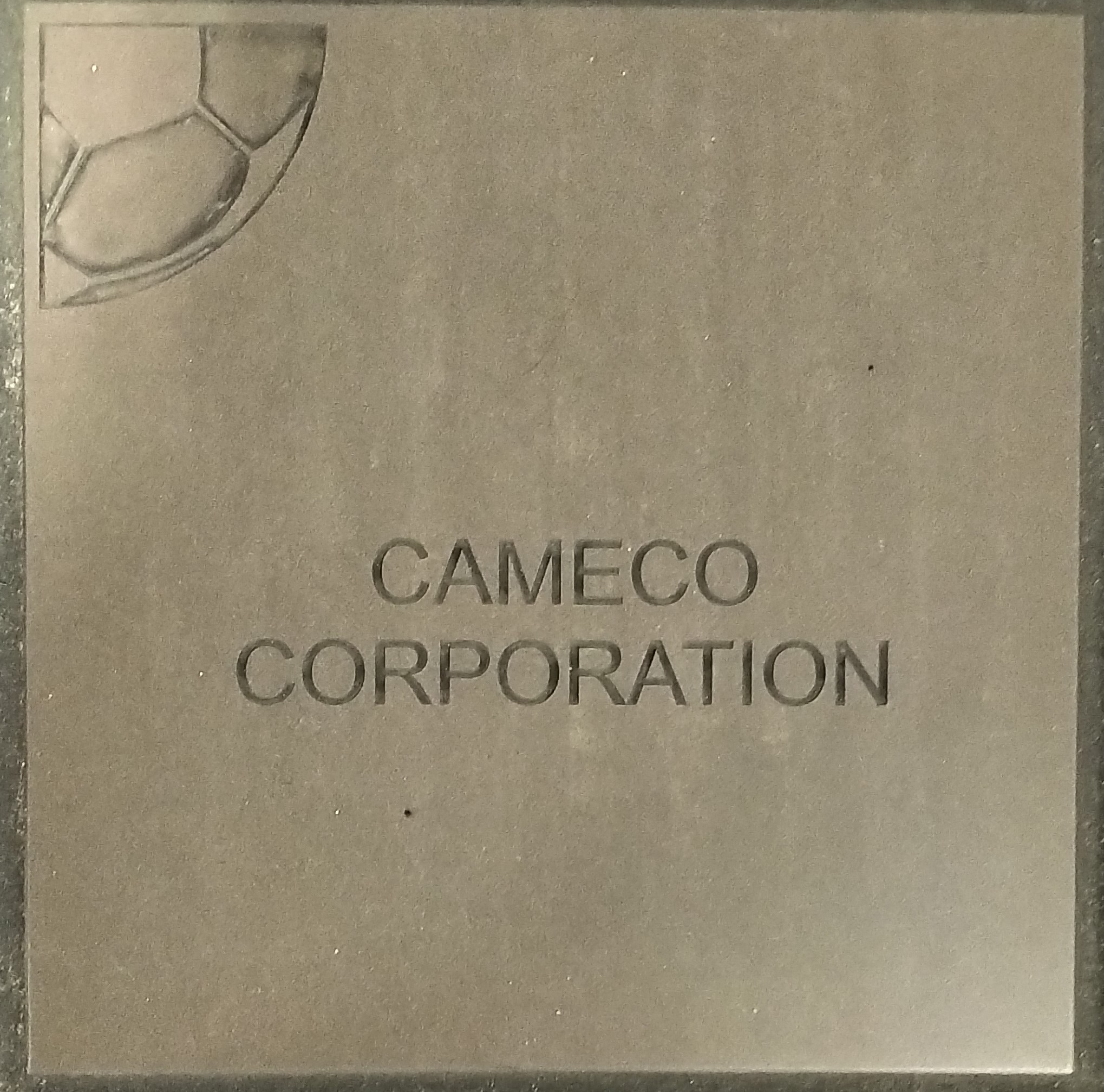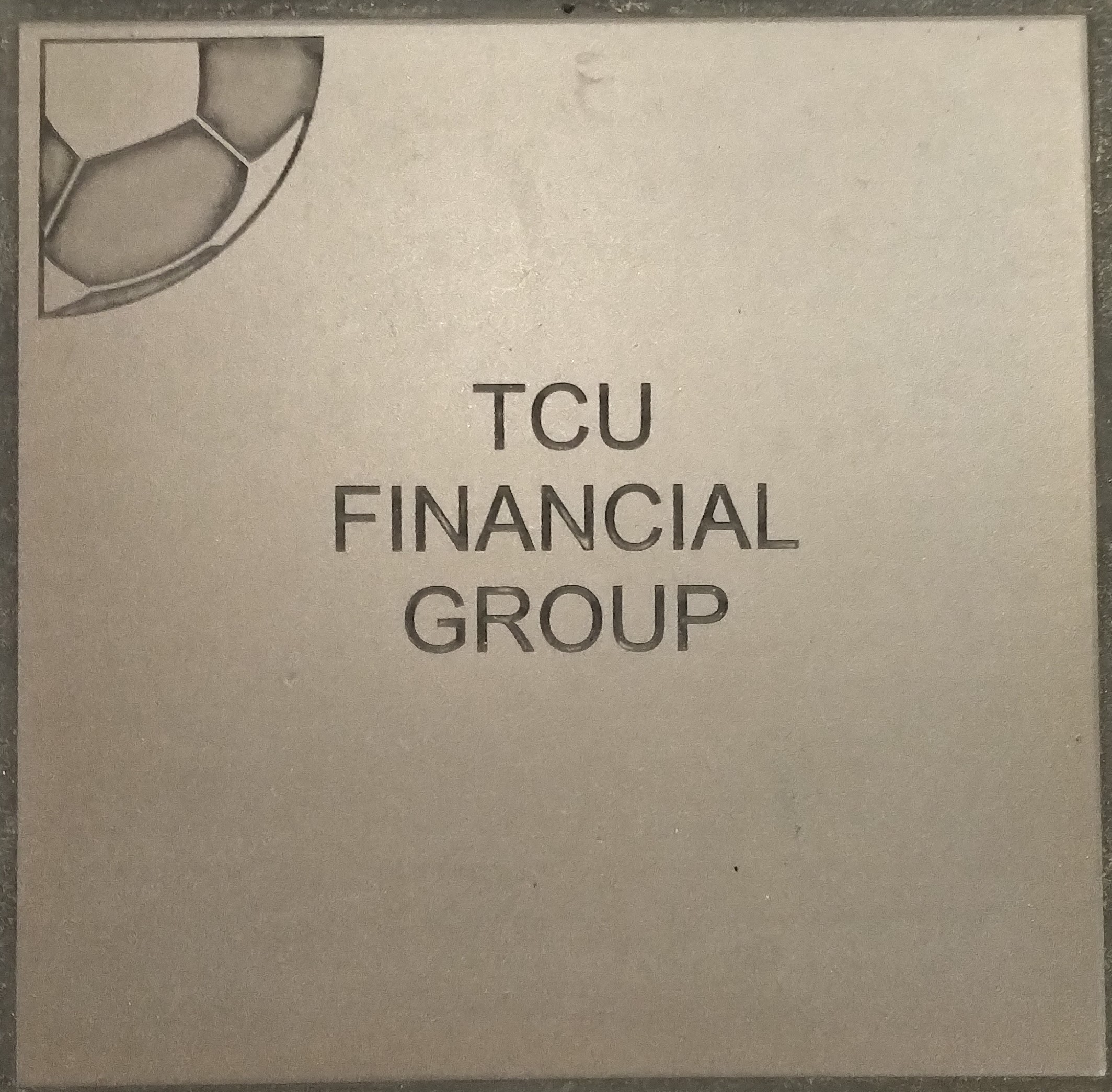 Saskatoon Kinsmen/Henk Ruys Soccer Centre - Home of our boarded leagues
219 Primrose Drive
Saskatoon, SK S7K 2J9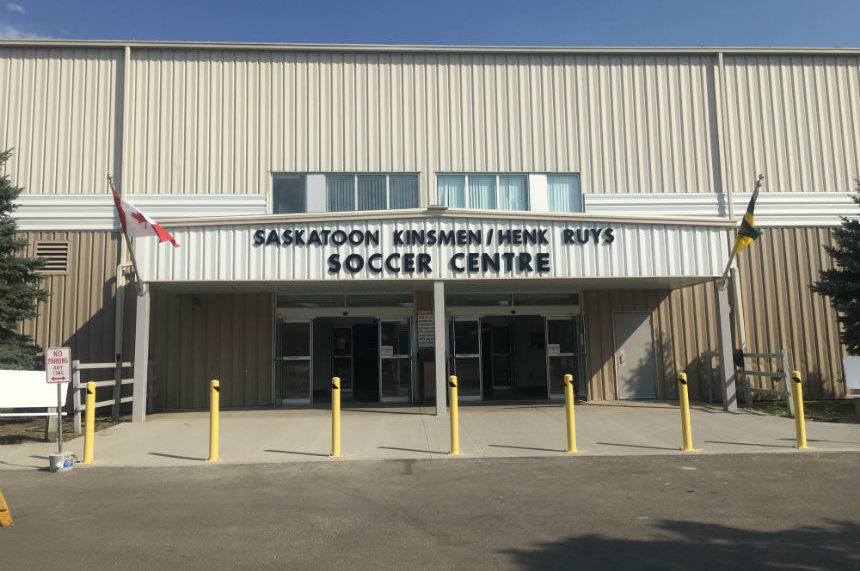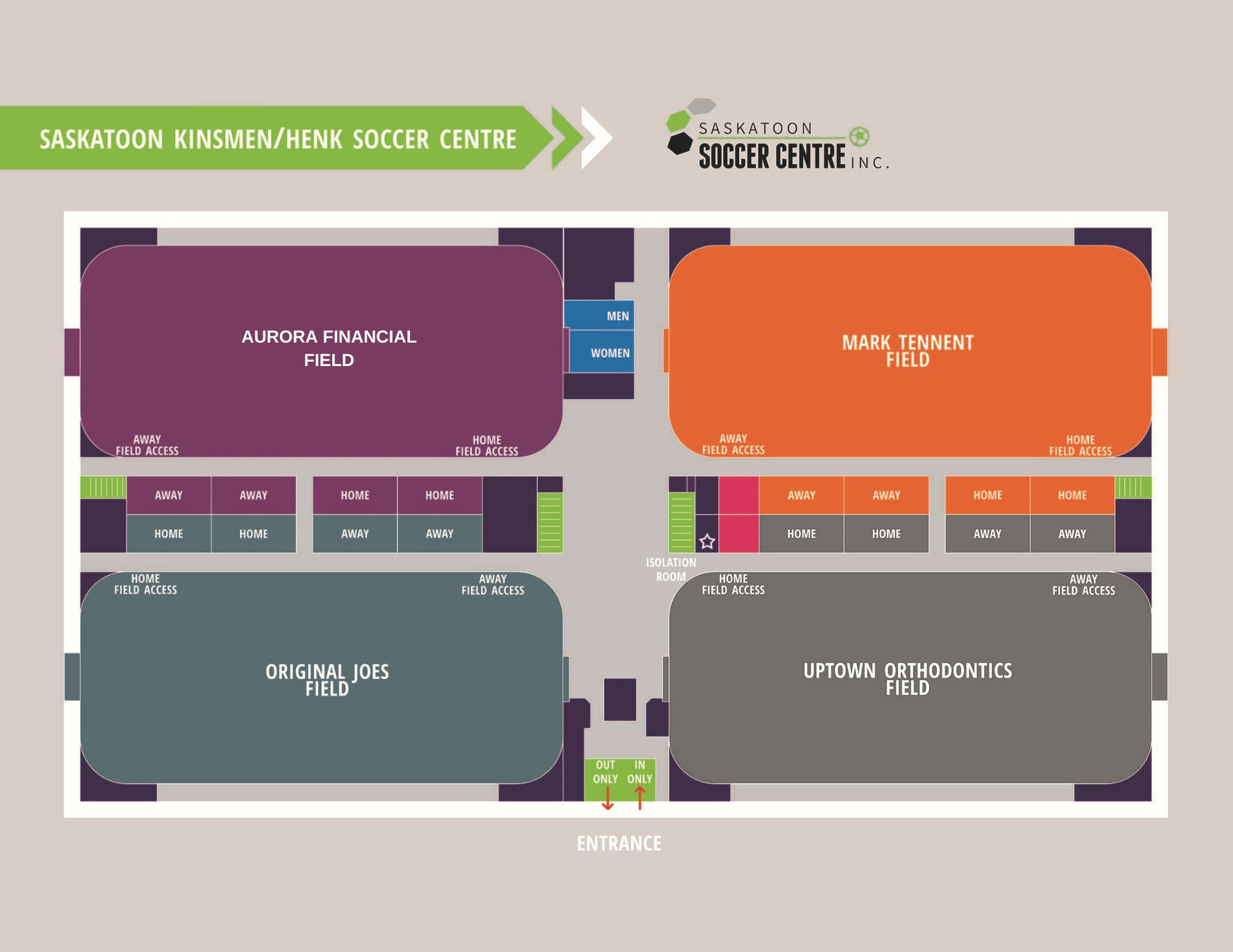 Saskatoon Sports Centre - Home of our indoor turf and outdoor leagues
150 Nelson Road
Saskatoon, SK S7S 1P5
Indoor front entrance on the North side:

Outdoor Entrance on the South side and Office entry: