Game Sheets
---
---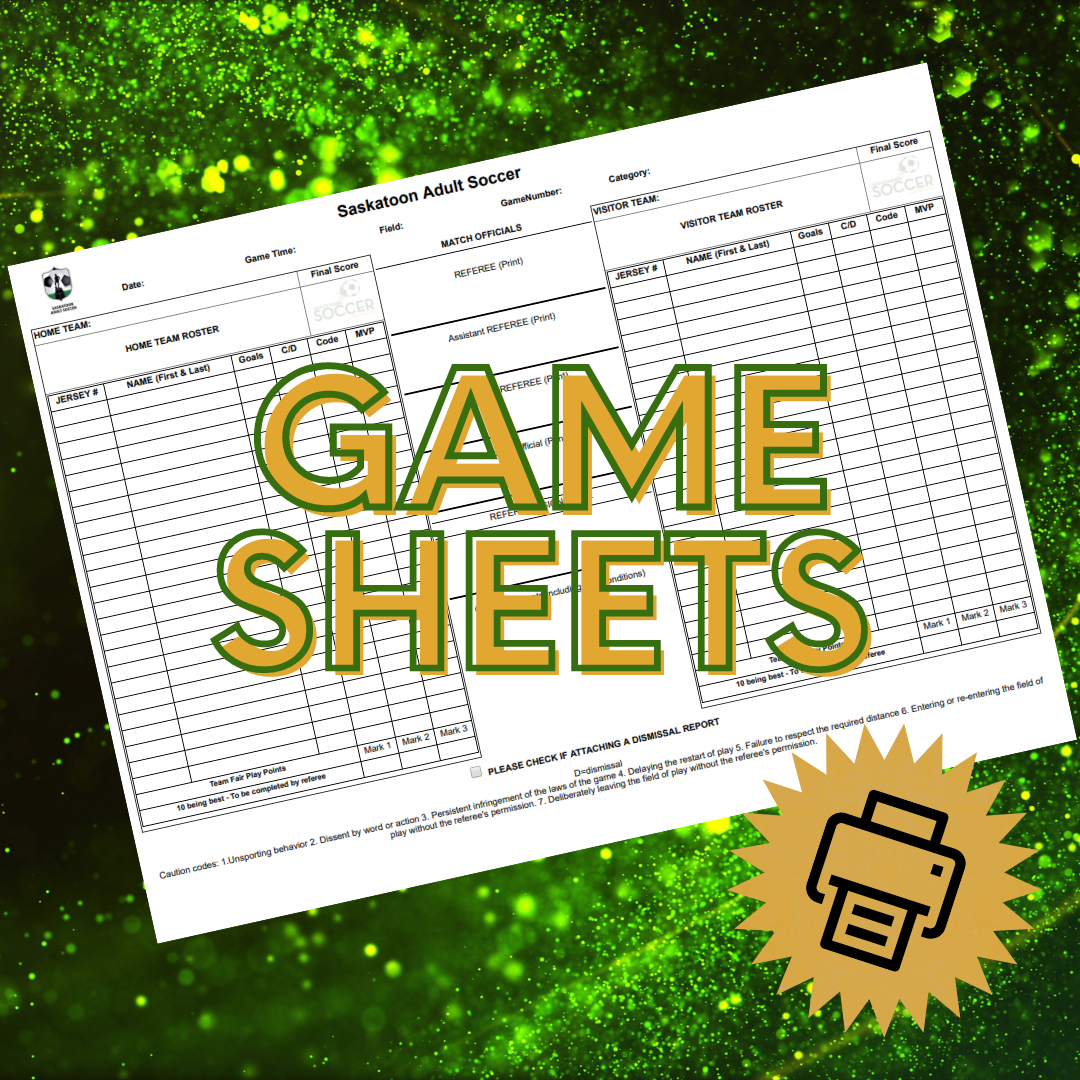 ---
A reminder that BOTH HOME AND AWAY teams must bring a printed game sheet to every match that is on a GRASS field. (See instructions below).
Games that are played on the turf at the Saskatoon Sports Centre (150 Nelson Road) have game sheets at the admissions desk, and the home team can pick it up there.
Also please note: if games are cancelled for any reason, please do not use that field time as a practice. Our fields get a LOT of use. So any chance to give them a rest is needed.
Wondering how to print a game sheet? Follow these steps:
Go to the SAS website

Locate your league (Men's or Women's), then division

Pick your team name

Click "League Games" <-- this is important

Scroll until you find your game

Look to the far right, click where it says "Print" under "Game Sheets"

Print that document

Celebrate your good work!