Just for Kicks Schedule is Out!
---
---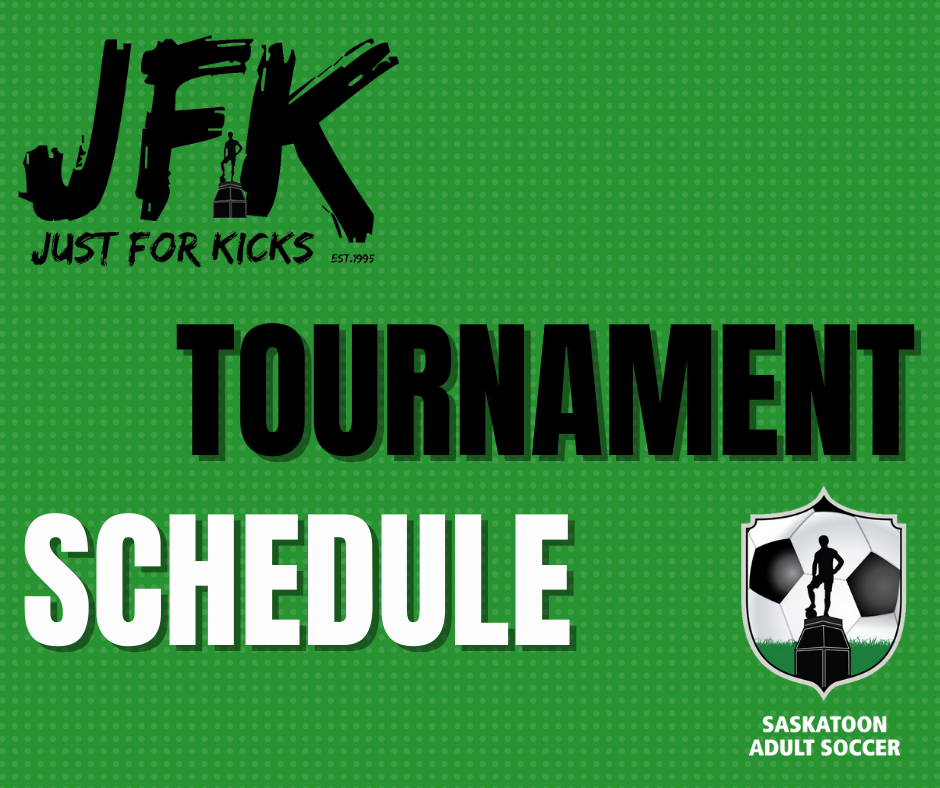 ---
The Just for Kicks Tournament schedule is released!
To find your schedule on a mobile device, go to the LEAGUES heading, and view the divisions.
This year, the theme is Ted Lasso. Find your team under the division names based on the Ted Lasso characters.
And remember, as much as we all love rockin' our JFK t-shirts, "success is not about the wins and losses. It's about helping [everyone] be the best versions of themselves on and off the field." -Ted Lasso
After all, this is Just for Kicks!!
Minor changes had to be made from yesterday, but no additional changes will be made. We apologize for any inconvenience.
This schedule is final.