Open | Informative | Transparent
---
---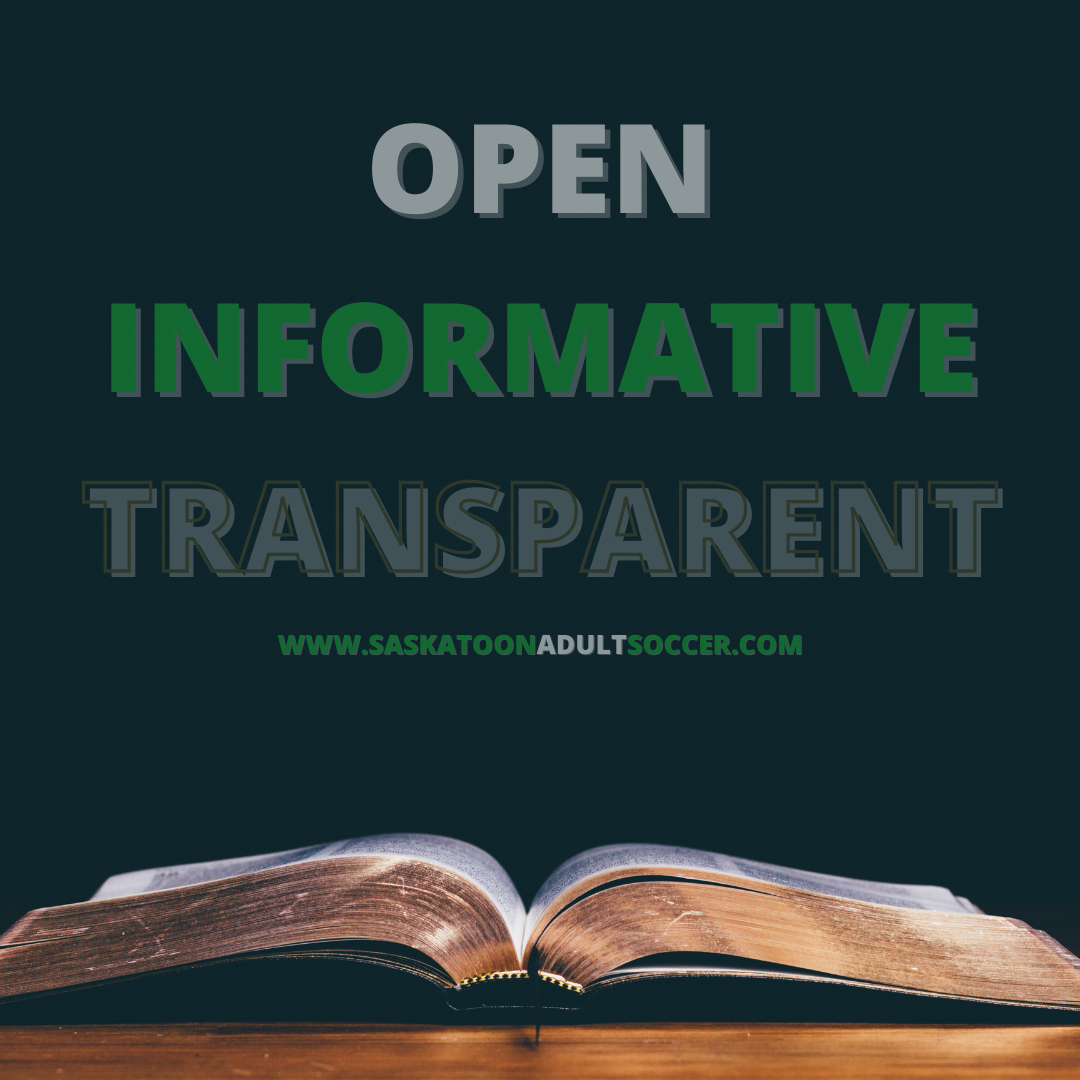 ---
Saskatoon Adult Soccer makes an effort to be transparent with our membership.
We constantly update our website with information to help you.
Of course, we are happy to take calls or meet with participants to help them better understand us and our rules and procedures.
We are also happy to receive constructive criticism. We want to be at our best and can only achieve this with your feedback.
If you have any questions, comments or concerns, please contact us. Let's chat!