Announcements for Cancelled Games
---
---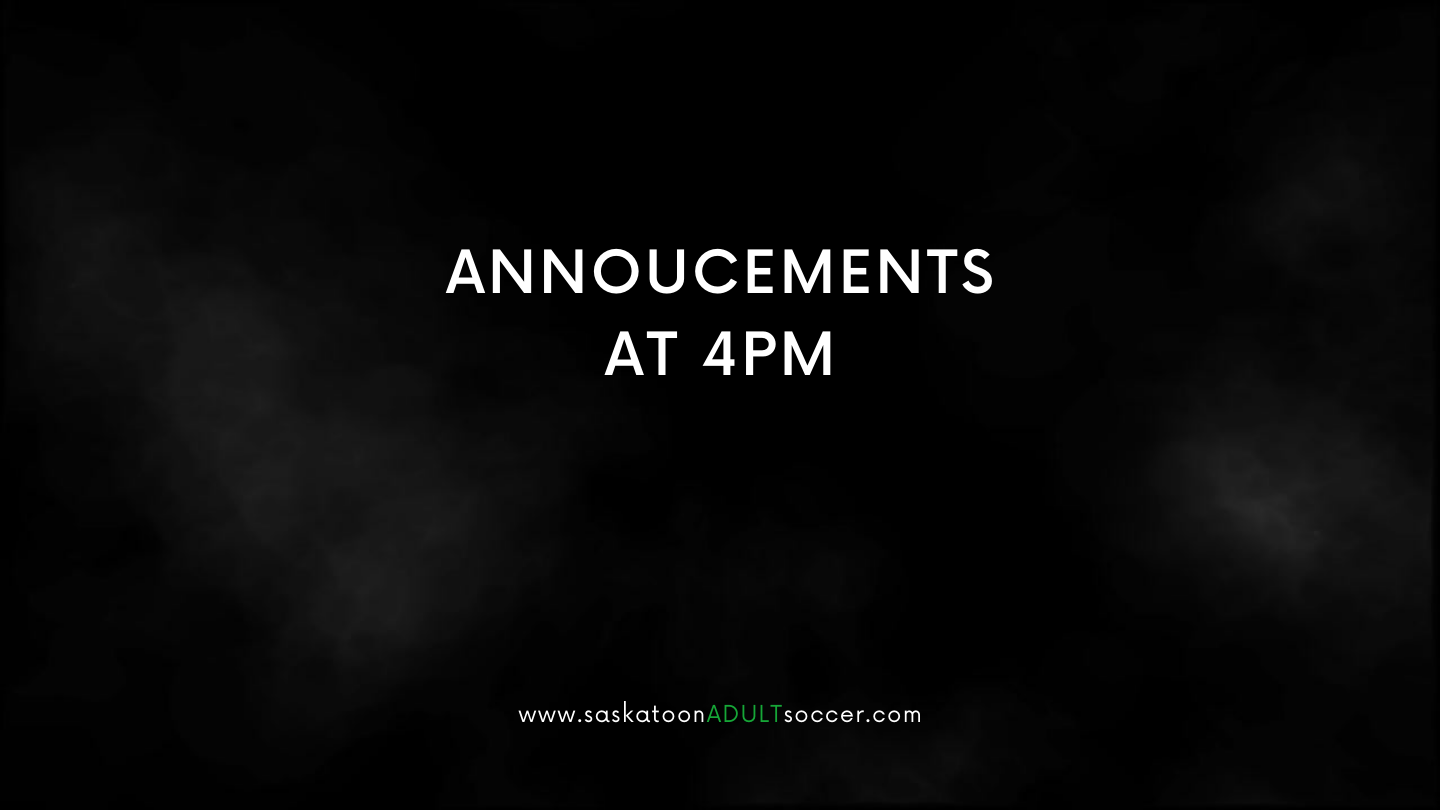 ---
We will announce if games are cancelled at 4pm for rain or smoke.
As we all know, the weather quickly changes in Saskatchewan so we won't call it before 4pm.
If an announcement is not made cancelling games, YOU MUST STILL GO TO YOUR GAME.
If the weather changes for the worse, it is the Referee's Discretion to cancel the game.
(They have been given guidelines to follow.)
We follow our Forfeit Game rules if teams do not show up.
Details for Air Quality can be found on our site: